There are 3 types of Event Scouts that vary in:
The first is Pair Event Scouts, that more often then not, accompany Groupfes events and give a bonus in the event. These scouts come in 3 parts, The first has 1 member of a stitch-able LE/GR set which has a lower rate-up then a second LE who also fits a theme, and also an SR, the second part of the scout has the second member of the stitch-able LE/GR, another LE who fits the theme, and another SR. The third and final part of the scout contains all 6 members of the scout. The LEs in the stitch-able pair have less of a chance of appearing than the other featured LE
The second type are Unit scouts, which features two complete units in a scout, sharing a common theme, These scouts have 1 LE member of each featured unit, with the rest of the unit members appearing in the scout as SRs (ArS and I♥B have their own unit scouts, and do not share with another unit)
The third type are SD scouts, Featured Ichus are split into groups and are the only available featured LEs that are scoutable. The schedule for which days have which featured pair are featured on the scout page. Rates remain the same across all days, except for the last which contains every LE
Current Event Scouts
Edit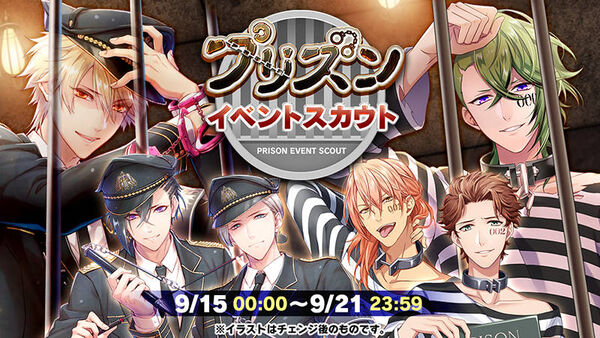 Duration: 09/15/18 00:00 JST - 09/21/18 23:59 JST

Note: This is a Step Up Scout, meaning that you can scout in four steps.

In the first step you will use 25 discs for a normal 10+1.

In the second step you will use 40 discs for a higher chance of getting Prison cards.

In the third step you will use 50 discs for an even higher chance of getting Prison cards.

In the fourth step you will use 50 discs again and will definitely get at least one Prison Scout LE.
Cards featured&Percentages
Edit
Event Scout Cards
LE
0.8%
SR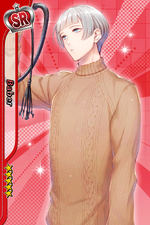 1.00%
2nd Batch R Cards (0.81%)



A scout where you use friend points. You can scout once for free every day. One solo scout requires 100 friend points while a 10 scout requires 1000 friend points. The cards you can obtain are Normals, Rares, and Kumakocho R/RR cards. The event Ikids get added to the scout once a republishing scout of said event gets released
The Badge Scout is a special scout where you can get LE cards by using 500 badges. To obtain those badges you need to sell SR/UR/LE/GR cards (excluding Kumakocho cards). SR cards give 10 badges, UR cards give 20, LE cards give 40 and GR cards give 80. For each etoile level on an UR or GR card, the etoile level x the rarity of the unchanged card will be added to the amount of badges (i.e a +3 UR would be 50 badges, 20 base, 10 for each etoile level. or a +3 GR would be 300, 80 base and 120 etoile level). There are currently three types of Badge Scouts available that change at fixed intervals. The cards avilable on each Badge Scout are as follows:
Note: The LE you can obtain is chosen at random
Badge Scouts
Edit
The percentages shown are those of each individual card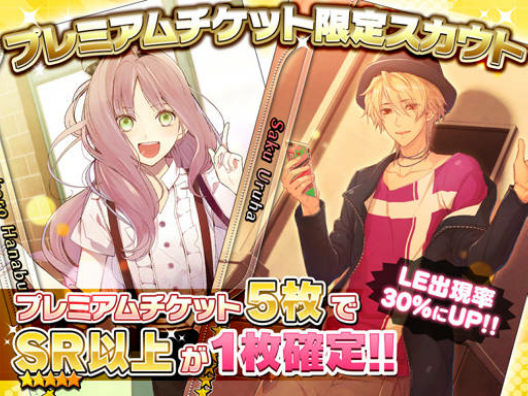 In the Royal Scout you use 5 premium tickets to scout a SR or LE card. From time to time previous event scout cards get added to the scouting pool.
You have a 70% chance to scout a SR and a 30% chance to scout a LE.

(The percentages shown are those of individual cards)
Cards Available
Edit
SR Cards from previous scouts (0.39%)
2nd Batch SR Cards (0.99%)